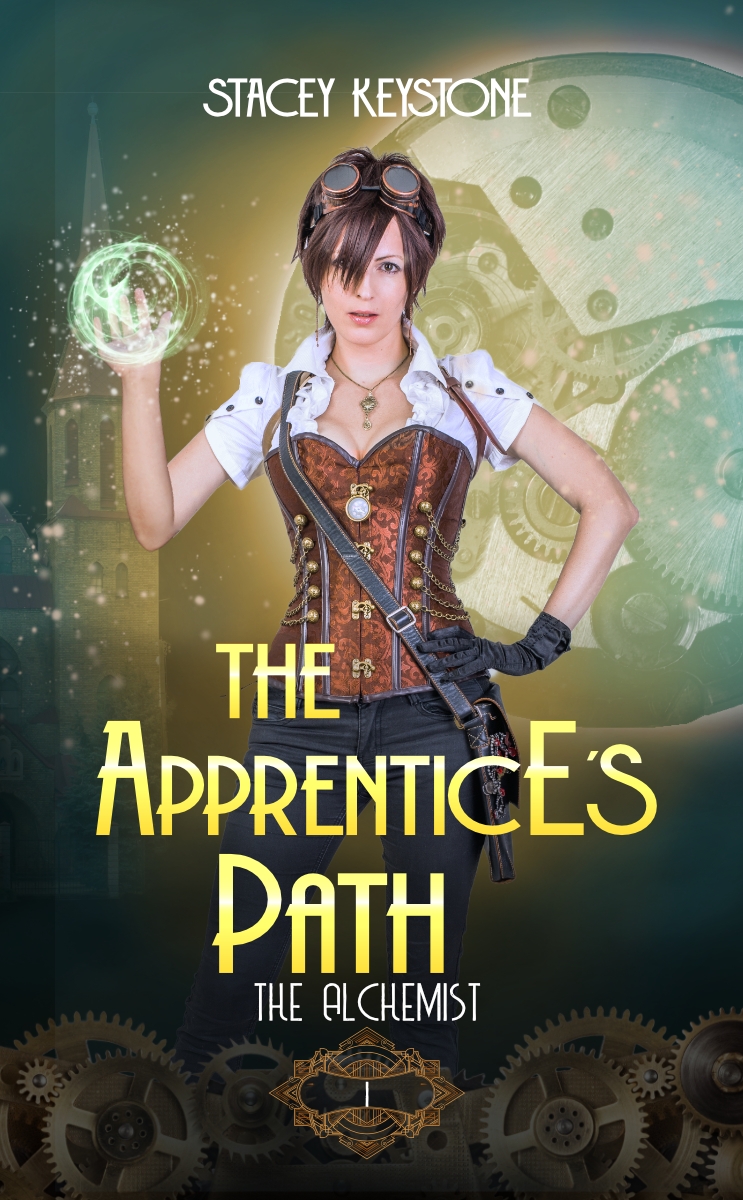 The Apprentice's Path
Dana Bedwen never wanted to be a dark mage. It's in her blood. It's her destiny. But what is that, compared to a young woman's desire to be an Alchemist?
So she is looking for a job as an Alchemist, despite the suspicion and discrimination she faces as a dark arall. She wants to build steam trains and make money, not spend time on silly, antiquated rituals. But the Universe is conspiring against her. In order to save her own life, she'll have to accept the fate she fought so hard to avoid. On the path to her destiny, she'll regain longlost family, a boyfriend, and uncover some secrets about herself.
Book one of the Alchemist series, which will take you through Dana's personal growth story, as she accepts her destiny and matures to become the great woman she will become. Without forgetting alchemy, of course.